We support the translation of Wordpress websites with the WPML plugin. You need to invite one person from our group with Translator access to your Wordpress site, who will be responsible for extracting content and publish it once it has been translated and reviewed.
Install the WPML Plugin
Please send us an email to info@bureauworks.com. We will be able to provide a free license to install WPML, as well as a direct link to download the binaries that should be installed in your Wordpress site.
Setup your site languages
During the WPML installation setup, you will need to select the languages to which your site must be translated.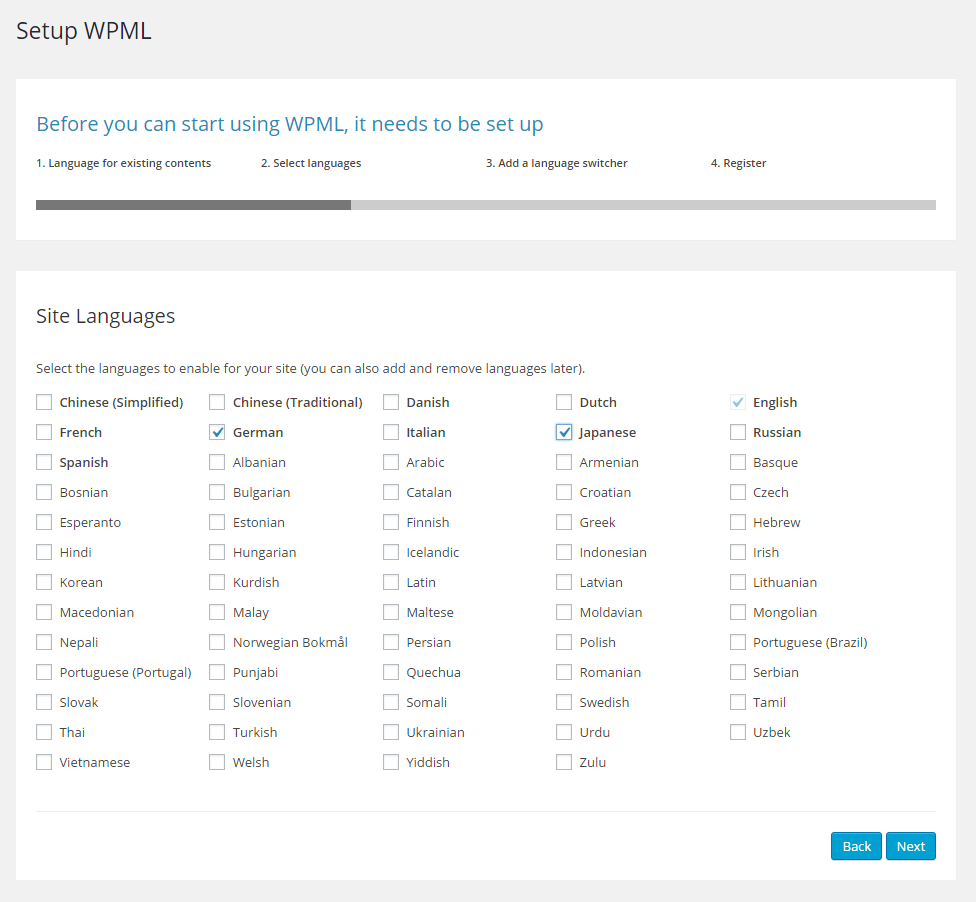 Invite someone to your Wordpress site
You can create a single user on your site and assign all your target languages to this person. In the Translation Management section of WPML, you can select a user and create the language assignments. This will essentially give permissions to this user to download and eventually publish the translated files to your Wordpress site.
Create Translation Jobs
In the Translation Management Dashboard of WPML, you can see all your pages and languages that you have selected. Select all pages that need to be translated and all the target languages, in order to create a "Translation Basket". Don't worry about any type of billing for now, the files will be processed and the project will be fully accessible inside Bureau Works.
Assign all jobs to our Translator user
Your basket is now ready for assignment! Send all jobs to our Translator user. He or she will be notified and will receive all files for translation.
Check Job Status in Bureau Works
Using your credentials, you can visit https://bureau.works and check the status of your project!
WPML explains this Translation Management process with more detail in their website, located at https://wpml.org/documentation/translating-your-contents/
Feel free to reach out to us and talk to us about how to successfully tackle your Wordpress project!